Carbon Footprint Calculator
Calculate your company's Carbon Footprint for
free
Our climate is rapidly changing, and the only way to combat climate change is to reduce emissions. That's why we made our carbon calculator tool free to use for measuring and tracking your carbon footprint and becoming more sustainable.
How can our carbon footprint calculator help you?
Our carbon footprint calculator can help you calculate and comprehend your company's carbon footprint. We help small and medium businesses, charities, and corporations obtain a clear and comprehensive picture of their carbon emissions to support their net-zero journey.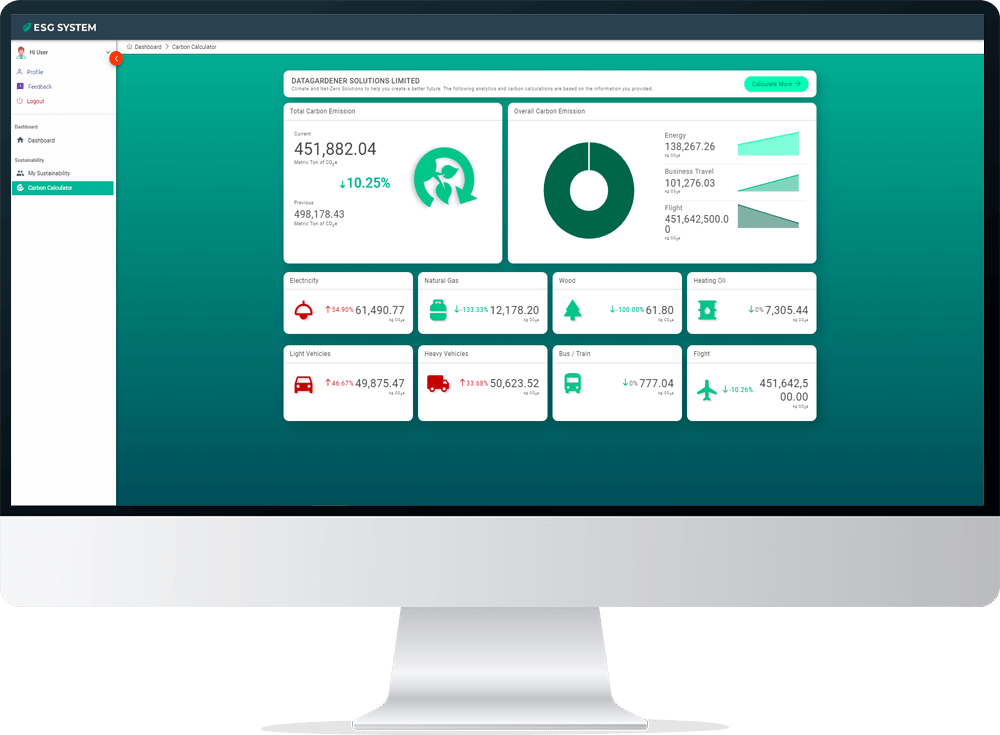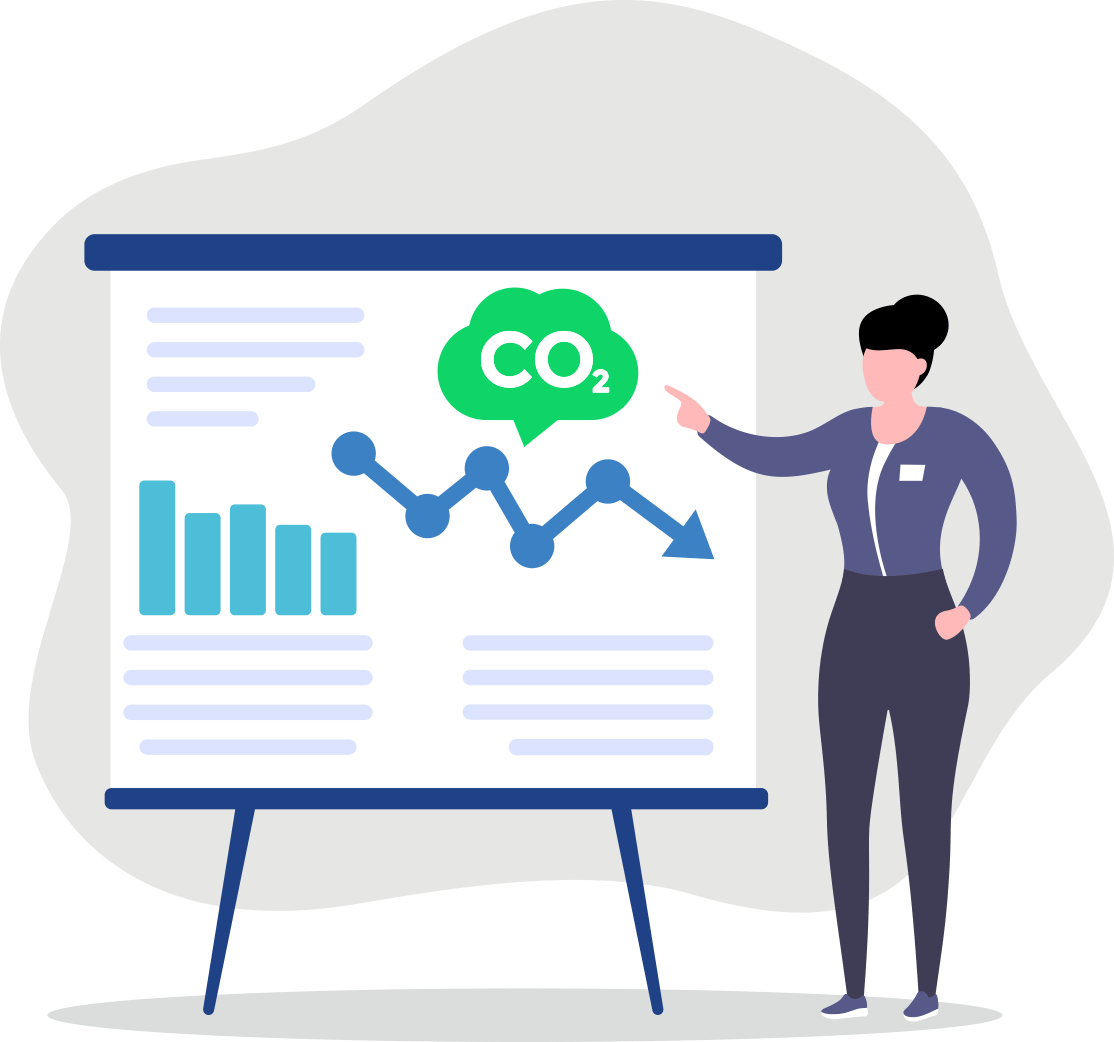 What information do we need?
The data input is down to you, but don't worry; our user-friendly tool makes it straightforward and painless to fill all the data required for the calculations.
You can calculate your company's monthly and yearly emissions quickly and easily.
We estimate emissions for each data point and then aggregate them by the scope and at the organisation level to provide your overall carbon footprint.
We primarily use the GHG Protocol as a framework for calculating your emissions. The UK Government has adopted the GHG Protocol, which is internationally recognised.
This tool helps you build a tailored carbon reduction plan, giving your business the tools and knowledge to create a viable net-zero carbon strategy, measure progress against your plan, and encourage continuous improvements.